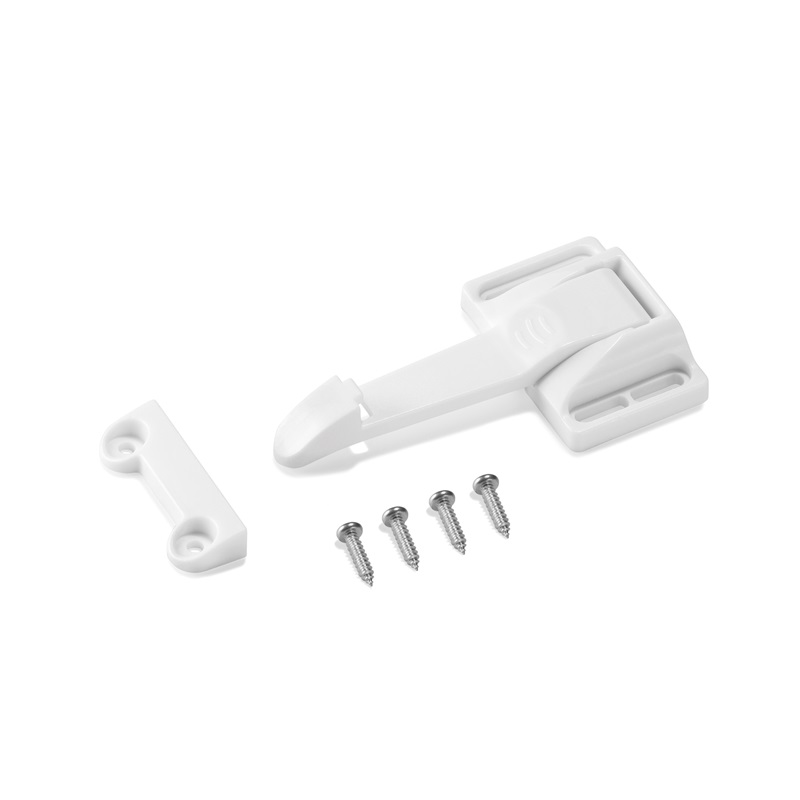 Description
Internal safety lock for wardrobes and drawers. Screw fixation (included).
The lock is secured in two folding positions: When it is active it remains in a horizontal position and when it is not required it is secured in an upright position (allowing normal access and use of the drawer).
Improved version of the traditional inner drawer lock, as it prevents the locks from always remaining fixed (hindering access and normal use of the drawer) and facilitates the unblocking system.
Properties
Prevents wardrobe and drawers opening.
Its installation is internal, so it is concealed and does not alter the aesthetics of the furniture.
Fixation
Product measures (height x width x depth)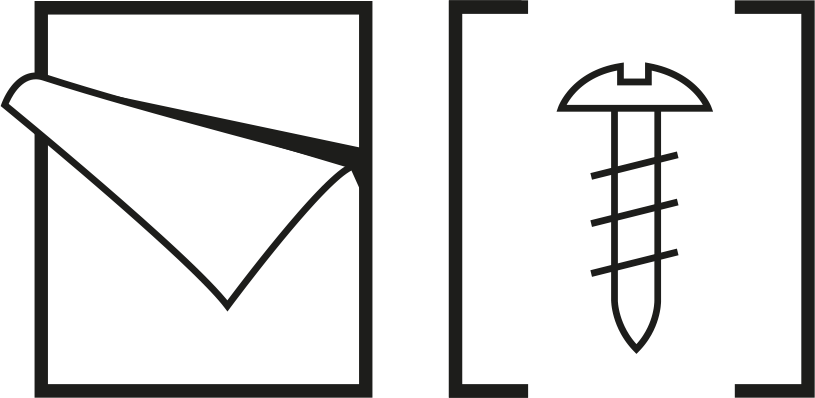 48x45x85 mm.
Logistic data
Applications
Safety lock for furniture
Installation
Place the folding arm a couple of millimetres away from the top edge of the drawer.
Place the anchoring piece on the arm in order to calculate its position and mark it with a pencil in the drawer unit.
When placing the anchoring piece in the drawer unit, make sure that it is facing inwards.
It is important that the anchoring piece is placed at a depth just below the thickness of the drawer's edge, so that it does not hinder its closure.
Once secured in the correct position, mark it with a pencil.
The anchoring piece has double-sided adhesive to facilitate its positioning, so peel off the protective paper from the adhesive and attach the anchoring piece.
Mark the holes and screw in.
The articulated arm has four screws, place them in the centre of the holes to have a certain amount of room to raise and lower it before securing it permanently.
Mark the holes and screw them in the correct position.
To activate the lock, place the arm upwards and close the drawer.
To deactivate the lock, open the drawer a little and press down until the arm is secured.