Parking protection
Frontal protector
red-white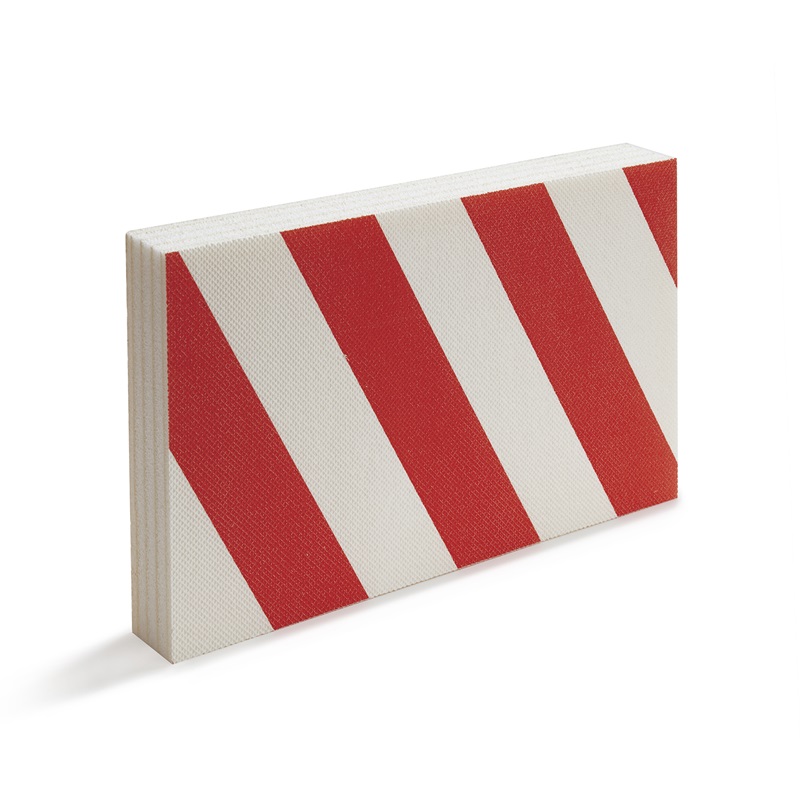 Description
Adhesive frontal protector for car parks.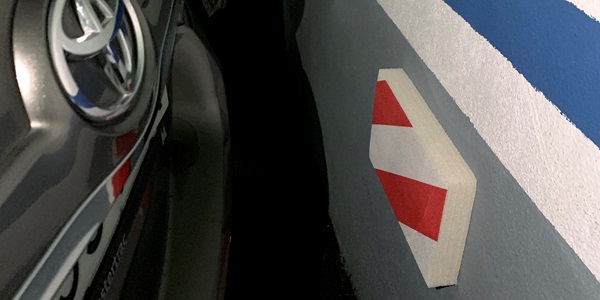 Properties
Protects the car from bumps and scratches against car park or garage walls.
Ideal for parking in tight spots next to a wall without damaging the car.
Acrylic adhesive with great bonding strength and durability.
40 mm thick polyethylene foam.
Easy and quick installation.
Protector measurements: 330 x 195 x 40 mm
Fixation
Product measures (height x width x depth)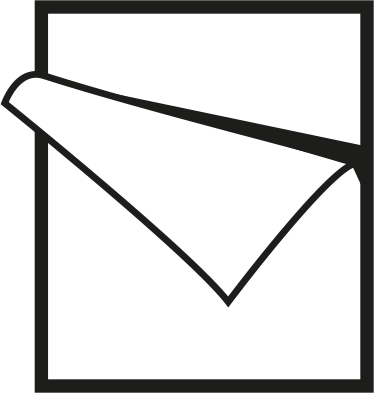 330x195x40 mm.
Logistic data
Applications
Ideal for avoiding car damage when parking, and protection for the vehicle against potential scratches and bumps.
Installation
Clean the application area with a dry cloth.
Peel off the protective paper from the adhesive.
Place the protector in the desired position and press firmly onto the surface for a few seconds.