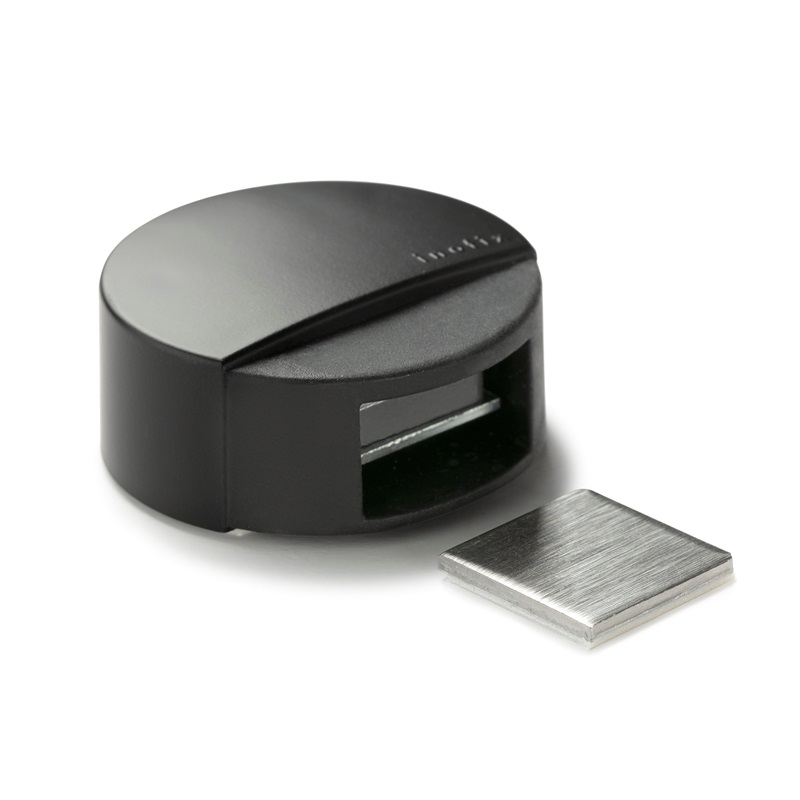 matt black

chrome

white
golden

brown

beige

matt chrome
Description
Double function door stop: door stop and magnetic retainer. Adhesive fixation.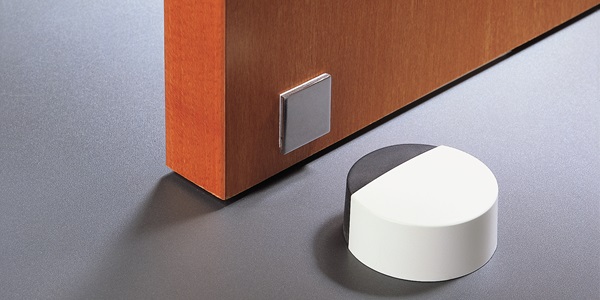 Properties
Double function: door stop and retainer
1 - Door stop position: it acts as a stop with a damping effect. The magnet is concealed and does not act with normal impacts.
2 - Retainer position: by pressing the door against the stop, the metallic plaque attracts the magnet and the door is retained.
3 - Automatic return: the magnet returns automatically to its rest position when the door is separated from the stop.
Door stop with shock absorber and magnetic retainer, and stainless steel metallic plaque.
Adhesive fixation.
Patented product.
Can be combined with different decor styles, doors and floors due to its variety of finishes.
Fixation
Product measures (height x width x depth)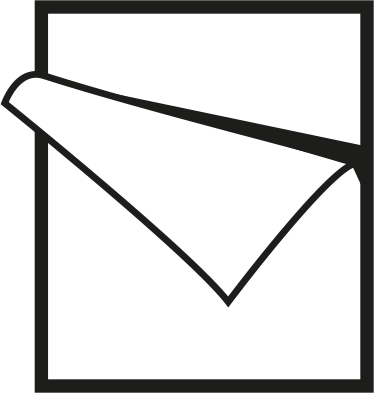 23x50x50 mm.
Logistic data
Applications
Dampens the impact of the door and protects the wall from its blows.
Retaining and keeping a door open.
Preventing unexpected door slams.
Installation
Clean with a cloth and alcohol the floor area where you are going to place the door stop and the door area where to place the metallic plaque.
Place the plaque making sure it is aligned with the lower area of the magnet.
Peel off the protective paper from the door stop.
By resting the plaque on the door, slide the set to the selected position and fix the door stop by applying pressure.
Peel off the protective paper from the plaque, bring the door closer and press against the stop.
Tips and tricks
It is advisable to fix the door retainer as far away from the hinges as possible.