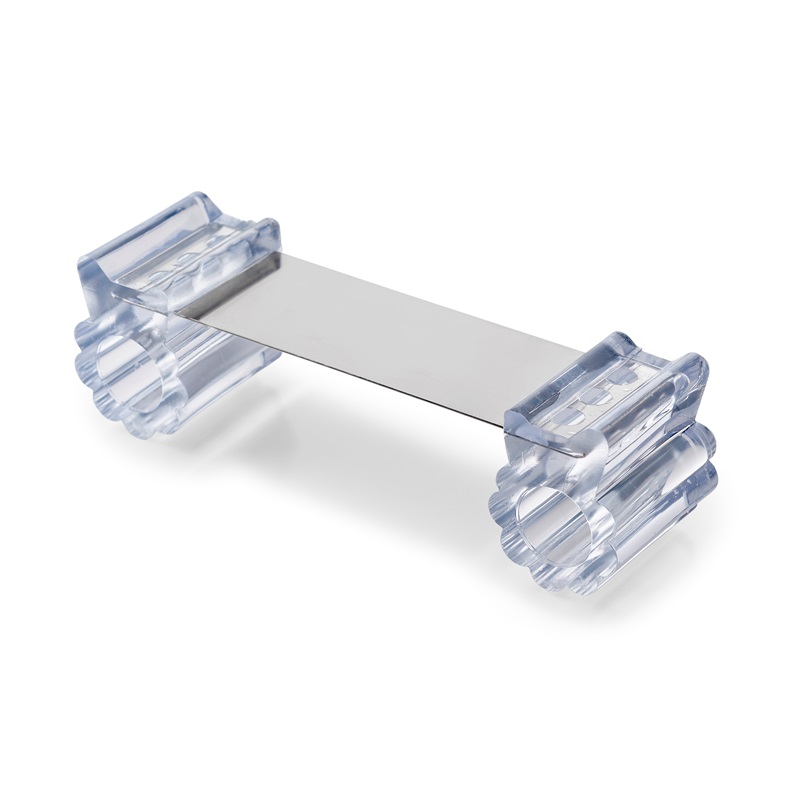 transparent

white
Description
Under-door flexible retainer with non-slip ends: ideal for avoiding sudden, unexpected closures.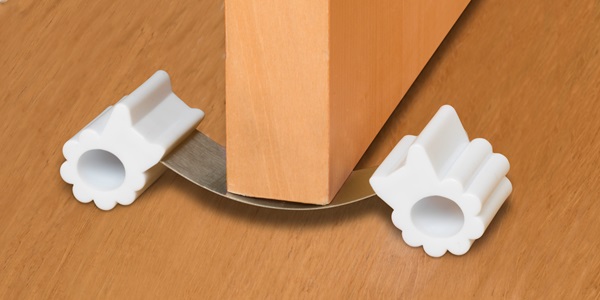 Properties
It blocks the door, stops it from closing and prevents the child from getting his or her fingers caught.
It prevents the door from hitting the wall and violent closures caused by the wind, for example.
The rubber ends do not damage the floor.
Easy to install, as no tools are required.
Repositionable.
Fixation
Product measures (height x width x depth)

38x128x36 mm.
Logistic data
Installation
Bend and slide the retainer under the door.