Description
Spare activated carbon filter for water purifier. Uses an activated carbon filter to remove chlorine, sediments and other impurities. Prevents bacteria from growing on the inside, making the water safer to use.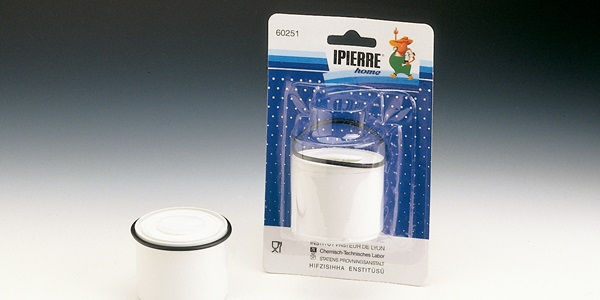 Properties
Spare part for Inofix purifier model 1308.
Easy replacement of the spare part.
Activated carbon filter.
Fixation
Product measures (height x width x depth)

13,3cm mm.
Logistic data
Installation
Unscrew the water tank counter-clockwise to release it.
Release the water tank from the purifier to access the filter.
Replace the used filter with the new one, then screw the water tank in clockwise with the new filter inside the purifier.
After the filter installation process, let the water run until a possible initial dark colour disappears. This is caused by the dust that may be released from the activated carbon.
Tips and tricks
Replace the filter after every 2,000 litres or approximately every 4-5 months (in a house with 4 inhabitants).
Do not purify hot water.
Replace the filter if it has been inactive for 3-4 weeks.