Suction pads and Stick&Go! line.
1295
Blanco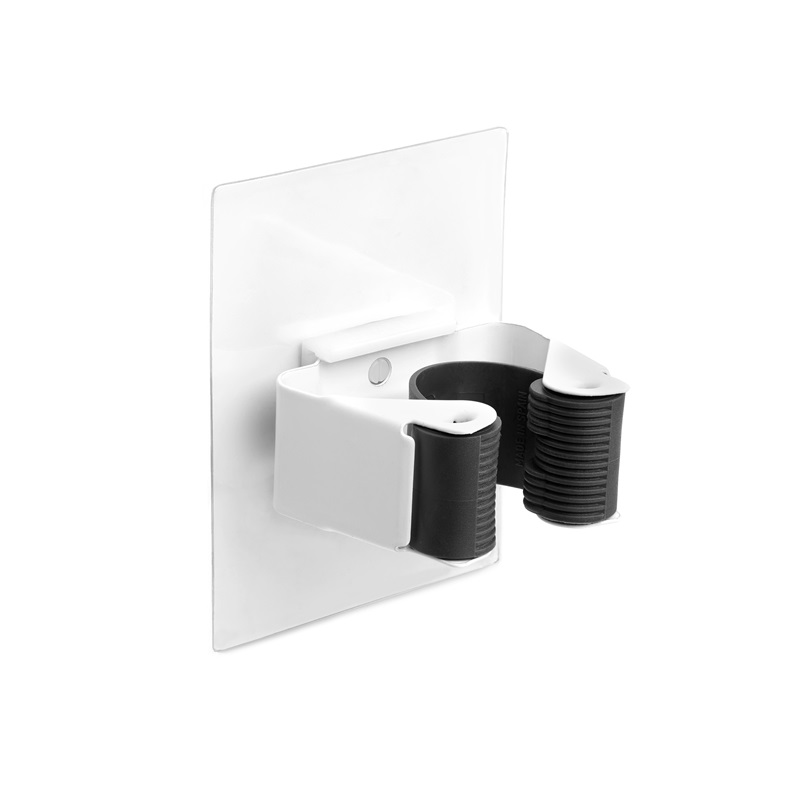 Blanco

black
Description
Stick&Go! removable broom hook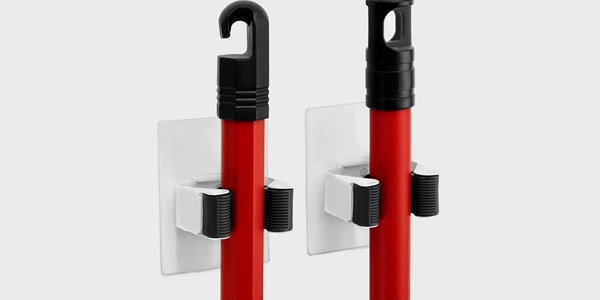 Properties
Tempered steel clamp with non-slip brace for cleaning tools with Ø20-26 mm handle.
Transparent self-adhering and reusable base thanks to the micro suction cups.
High adhesion on smooth, flat and non-porous surfaces such as: glass, tiles, lacquered wood, metal etc ...
Water resistant, withstands humid environments and high temperatures.
Very easy to install.
Fixation
Product measures (height x width x depth)
Logistic data
Applications
Ideal for organising cleaning tools such as brooms, mops, etc.
Installation
Clean the surface where you want to place the product with alcohol.
Remove the protective plastic.
Attach the hook by pressing the base from the center to the sides to avoid the formation of air bubbles.
Tips and tricks
Apply to smooth surfaces clean of dust and grease. Fixing on porous surfaces or on LSE (Low Surface Energy) coatings may reduce the indicated performance.
Over time, the adhesive base may lose adhesion. To recover its self-adhesive properties, wash it with water and air-dry it or use a hairdryer, never use a cloth.