Broom and tool hooks
2055
white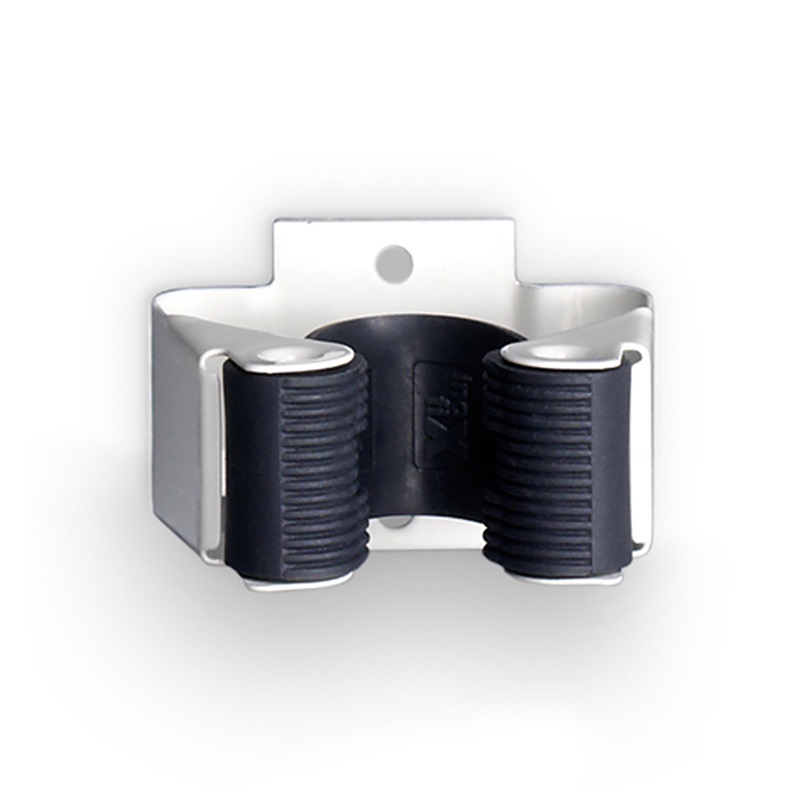 white

matt chrome
Properties
Tempered steel clamp with non-slip brace.
Suitable for cleaning tools with Ø20-26 mm handles.
Adhesive fixation and optional fixing with Ø5 mm screw (not included).
Maximum weight supported: 0.5 kg.
Fixation
Product measures (height x width x depth)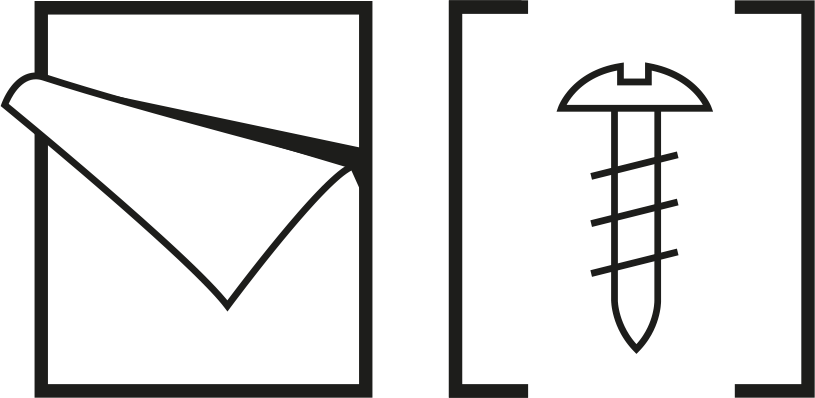 34x52x42 mm.
Logistic data
Applications
Ideal for organising cleaning tools such as brooms, mops, etc.
Installation
Adhesive bonding
Apply to smooth surfaces free from dust and grease. Fixing to porous surfaces or LSE coatings may reduce the adhesive performance.
Clean the installation spot with alcohol.
Peel off the protective paper from the adhesive. Fix and press the hook onto the surface.
Fixation with screws
Using the holes located on the base of the hook as a template, mark the desired position on the surface with a pencil.
Use a 5 mm bit to make the holes, place the fixing plugs and fix the hook using a pair of screws.
Tips and tricks
It is advisable to wait 24 hours before usage for the adhesive to achieve maximum performance. For loads over 500 g or installation on irregular surfaces it is advisable to fix it with screws.