Suction pads and Stick&Go! line.
1290
transparent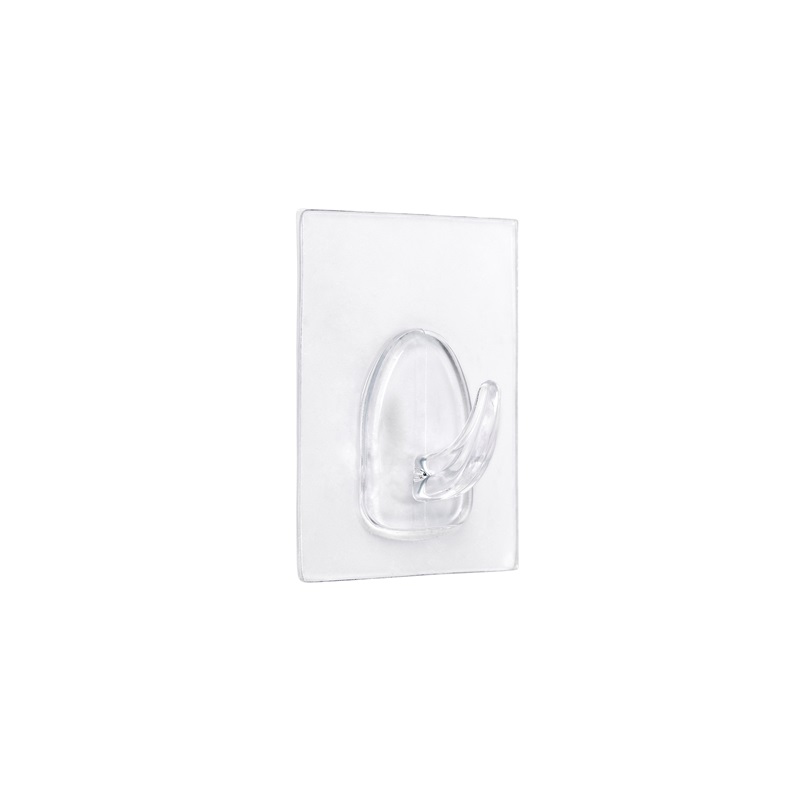 Properties
Self-adhesive and reusable.
Micro-suction pad fixing.
Maximum weight supported: 3.0 kg.
Fixation
Product measures (height x width x depth)

60x47x21 mm.
Logistic data
Applications
Suitable for smooth, flat and non-porous surfaces such as: glass, tiles, smooth wood, etc. Fixing may not be effective on irregular, textured or porous surfaces. Withstands humid environments and high temperatures, as well as direct contact with water.
Installation
Clean the installation spot with alcohol.
Remove the protective plastic.
Secure the hook by pressing on the base from the centre towards the sides to prevent air bubbles.
Tips and tricks
Over time, the adhesive base may lose adhesion. To recover its self-adhesive properties, wash it with water and air-dry it or use a hairdryer. Do not use a cloth.