Suction pads and Stick&Go! line.
1292
transparent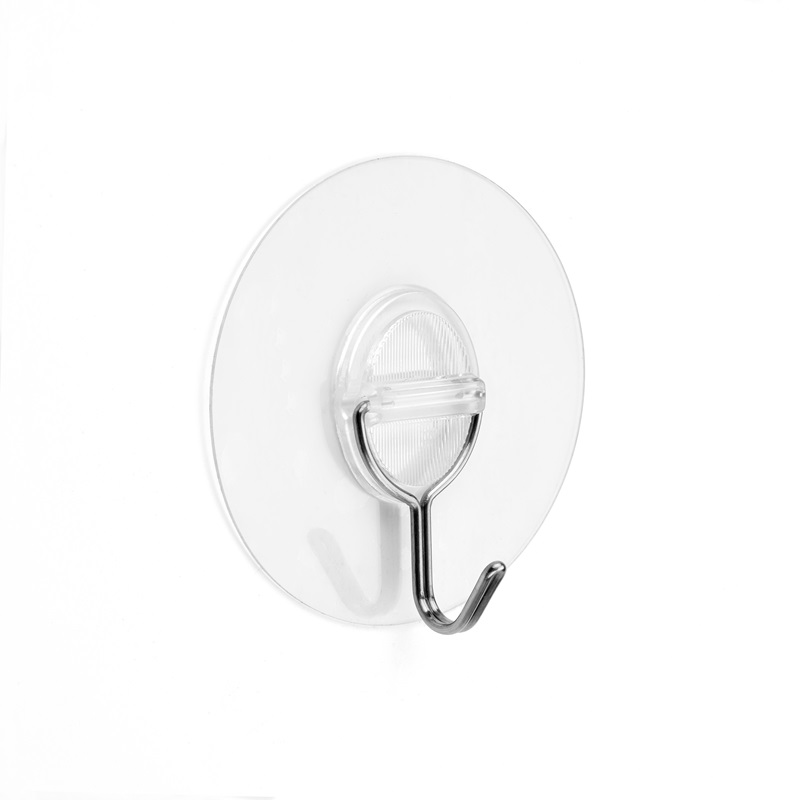 transparent

stainless steel
Description
Stick&Go! Reusable sticky hanger with swinging hook
Properties
Self-adherent and reusable hanger thanks to the micro suction cups.
The swinging hook offers great versatility allowing the hanger to be installed both vertically and horizontally, supporting up to a maximum of 3Kg of weight in both cases.
High adhesion on smooth, flat and non-porous surfaces such as: glass, tiles, lacquered wood, metal etc ...
Water resistant, withstands humid environments and high temperatures.
Very easy to install.
Fixation
Product measures (height x width x depth)
Logistic data
Applications
Indicated for the organization of small objects in the kitchen, bathroom or other workspaces. Ideal for hanging different decorative or functional objects at home or in the office such as jewelry, textiles, kitchen and bathroom accessories, etc ...
Installation
Clean the surface where you want to place the product with alcohol.
Remove the protective plastic.
Fix the hanger by pressing the base from the center to the sides to avoid the formation of air bubbles.
Tips and tricks
Apply to smooth surfaces clean of dust and grease. Fixing on porous surfaces or on LSE (Low Surface Energy) coatings may reduce the indicated performance.
Over time the hanger may lose its adherence. To recover the self-adhering properties of your base, wash it with water and dry it completely in the air or with a dryer. Never with a cloth.