Suction pads and Stick&Go! line.
1294
transparente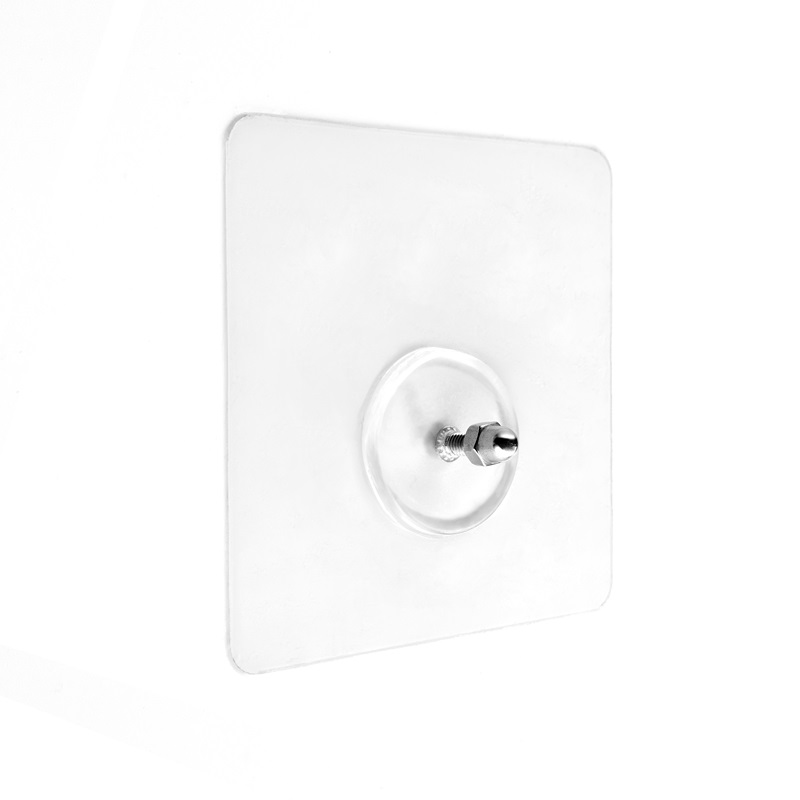 Description
Stick&Go! Reusable fixing bracket with thread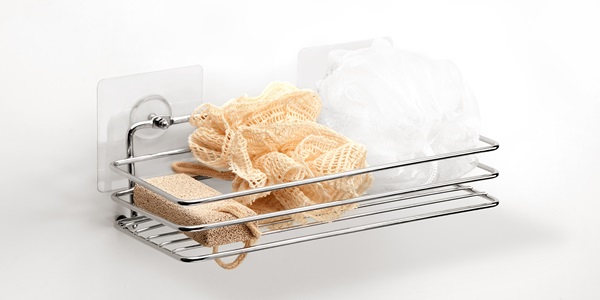 Properties
The reusable Stick & Go! thanks to the threaded spike added to the base, it allows hanging items up to a maximum weight of 5Kg that require screw fixing without the need to drill holes in the wall or other surfaces. The support also incorporates two female plugs with a hexagonal head to be able to fix the thread with force.
High adhesion on smooth, flat and non-porous surfaces such as: glass, tiles, lacquered wood, metal etc ...
Water resistant, withstands humid environments and high temperatures.
Very easy to install.
Fixation
Product measures (height x width x depth)
Logistic data
Applications
We present an alternative solution to classical screw fixation. With this support you can hang in an easy, fast way and without damaging the surfaces, different elements for the organization of the home or other workspaces such as organizer baskets, coat racks, accessories for bathrooms and kitchens, decorative elements, etc. .
Installation
Clean the surface where you want to place the product with alcohol.
Remove the protective plastic.
Secure the base by pressing from the center to the sides to avoid the formation of air bubbles.
Place the thread of the base inside the hole of the element to be hung and screw the head of the female to complete the fastening.
Tips and tricks
Apply to smooth surfaces clean of dust and grease. Fixing on porous surfaces or on LSE (Low Surface Energy) coatings may reduce the indicated performance.
Over time the hanger may lose its adherence. To recover the self-adhering properties of your base, wash it with water and dry it completely in the air or with a dryer. Never with a cloth.