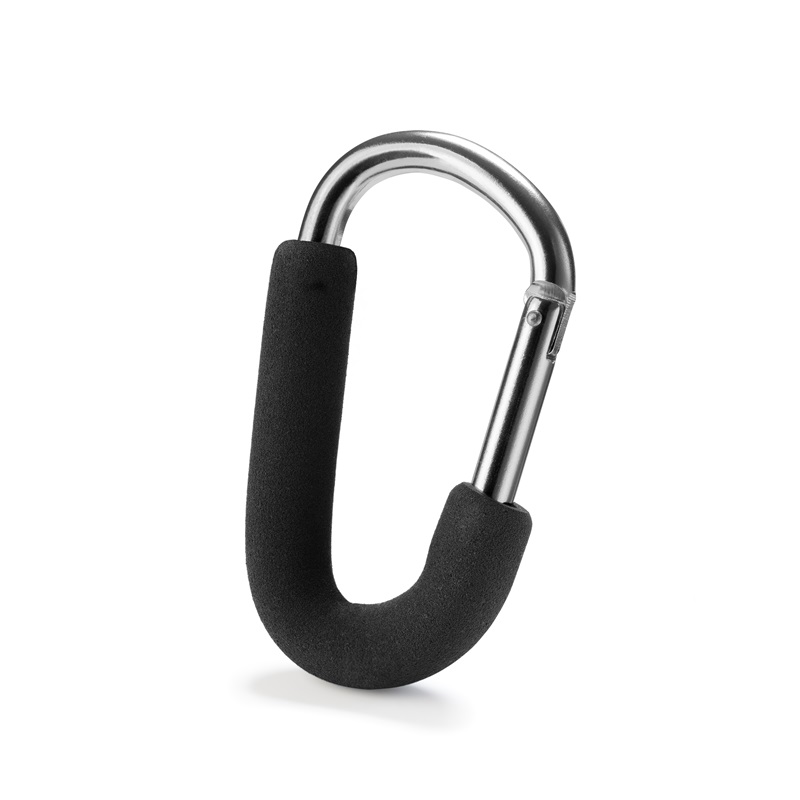 Description
Universal multi-purpose carabiner for baby stroller.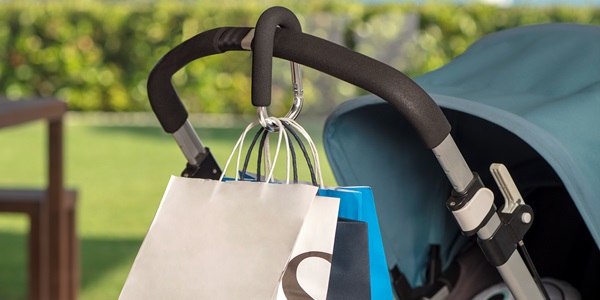 Properties
Makes carrying handbags or shopping bags easier.
Includes a wrap that cushions, preventing damage to the stroller handle and helping to better distribute weight.
Made of aluminium, which makes it very resistant and durable.
Maximum load 45 kg.
Fixation
Product measures (height x width x depth)

142x22x81 mm.
Logistic data
Applications
To carry all kinds of bags more easily and comfortably while pushing a stroller.
Installation
Open the gate of the carabiner and place the bags and items to be hung.
Place on the stroller handle and close the gate.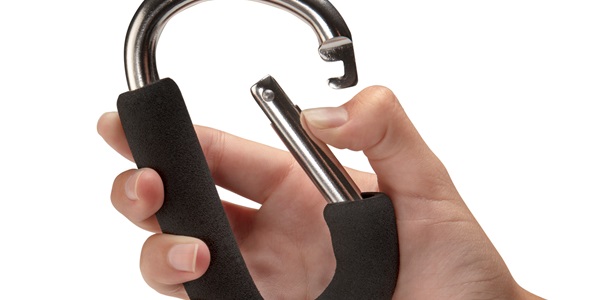 Tips and tricks
Remove the hanging elements together with the carabiner to have a better grip thanks to the non-slip cushioned wrap.
Avoid overloading the hook, the stroller may overturn.
It can also be used on cots or playpens.
Do not use for climbing or similar activities.