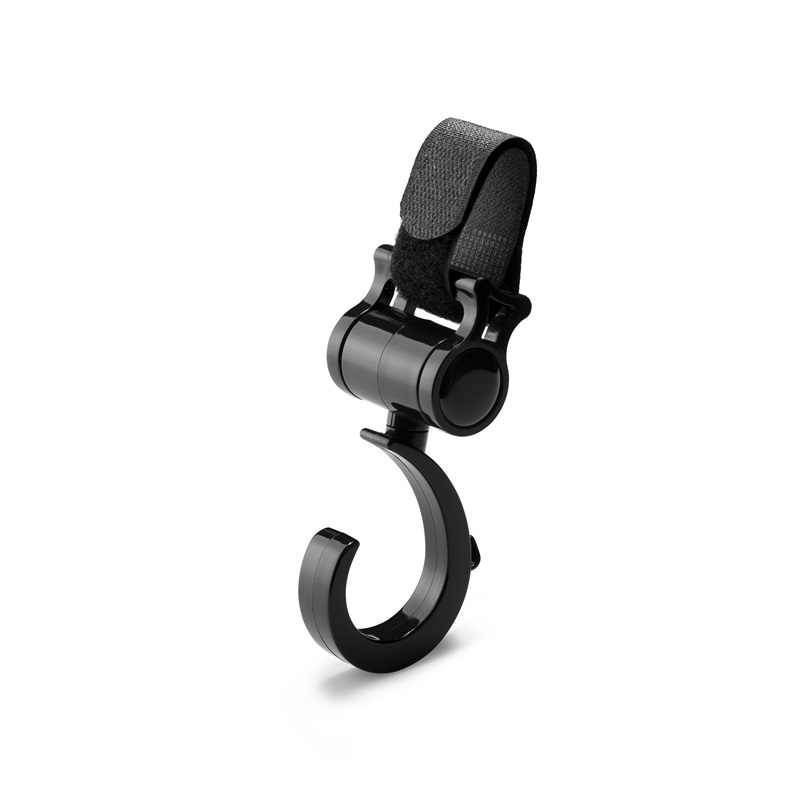 Description
Swivel hooks for baby stroller.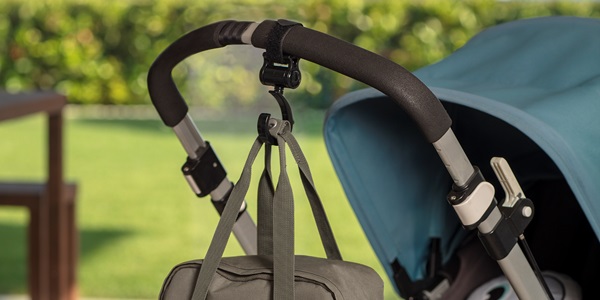 Properties
Universal multi-purpose swivel hooks to carry handbags or shopping bags in the stroller.
Very easy to install and remove.
They are installed by means of adjustable straps.
Maximum load per hook 5.0 kg.
Fixation
Product measures (height x width x depth)

146x44x51 mm.
Logistic data
Applications
To carry all kinds of bags more easily and comfortably while pushing a stroller.
Installation
Adjust the straps on the stroller handle and turn the hook to the desired position.
Tips and tricks
Avoid overloading the hook, the stroller may overturn.
It can also be used on cots or playpens.
If damaged, discontinue use and replace with a new one.