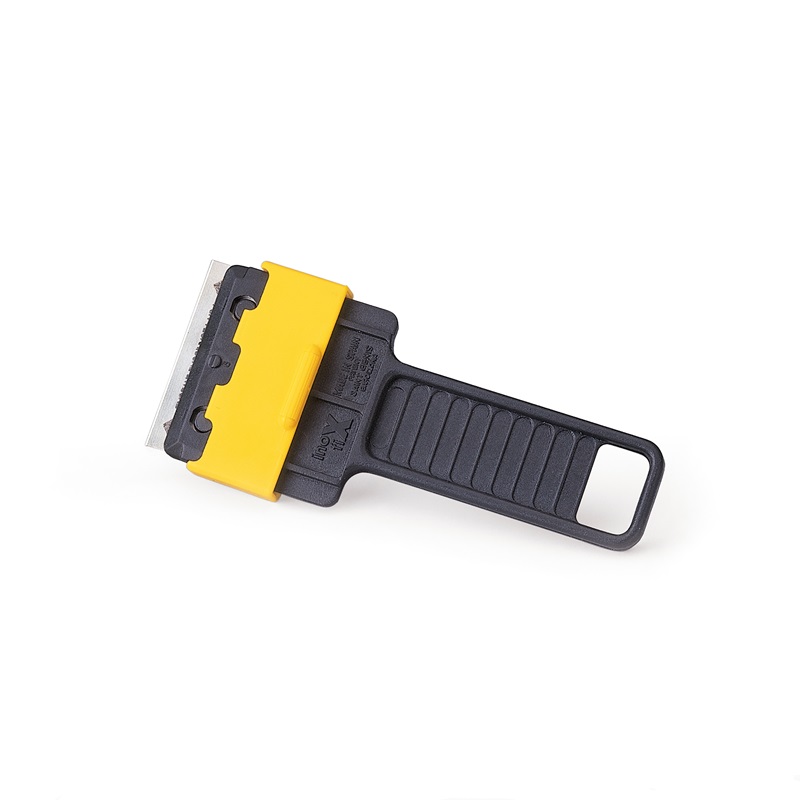 Description
Multi-purpose scraper, perfect for removing residue adhered to flat surfaces: glass, windows, glass ceramics, stoneware, marble, etc. The blade is reversible and can be replaced with a new one if necessary. Includes a protector to cover the blade.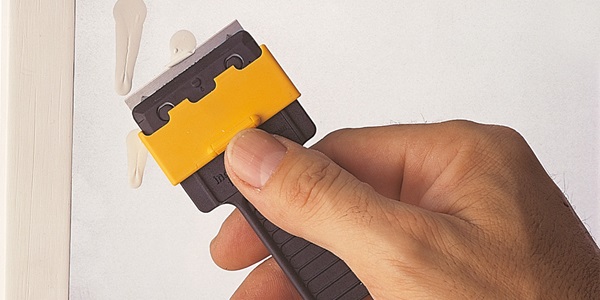 Properties
Reversible tempered steel blade.
It includes a blade protector.
Fixation
Product measures (height x width x depth)

109x49x13 mm.
Logistic data
Applications
Removing adhesive residue from flat surfaces
Installation
First position: Push the protective tab up and leave the protector in place to avoid possible cuts.
Second position: Lower the protective tab one position down to expose the blade, ready for use.
Third position: Lower the protective tab two positions to provide access to change the blade.
Tips and tricks
Glass-ceramic cleaning: Use on the cold plaque having previously wetted it with a cloth.
Take care when handling the blades.