Tips
Transparent outer tips with reinforced base
Description
Transparent outer tips. Specially designed to remain hidden once installed.
They have a reinforced base more thicker, durable and resistant to wear.
Available in the sizes: Ø16mm, Ø18mm, Ø20mm, Ø22mm, Ø25mm.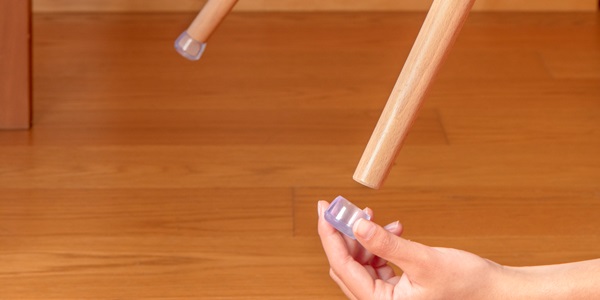 Properties
Transparent tips.
Non-slip.
Great resistance and durability.
Available in different diameters.
Applications
They cover the floor-contacting end of chair and table legs.
They protect against scratches and scuffs, are non-slip and reduce noise when moving furniture.
Installation
Insert the leg of the chair into the tip and press it into place.
Tips and tricks
Recommended for hard floors such as wood or ceramics.
Remove the tip when you see signs of wear and tear and replace it with a new one to ensure the best performance of the part.
Measures
| MODEL | TYPE | COLORS |
| --- | --- | --- |
| MOD. 1516 | Ø 16 mm | |
| MOD. 1518 | Ø 18 mm | |
| MOD. 1520 | Ø 20 mm | |
| MOD. 1522 | Ø 22 mm | |
| MOD. 1525 | Ø 25 mm | |