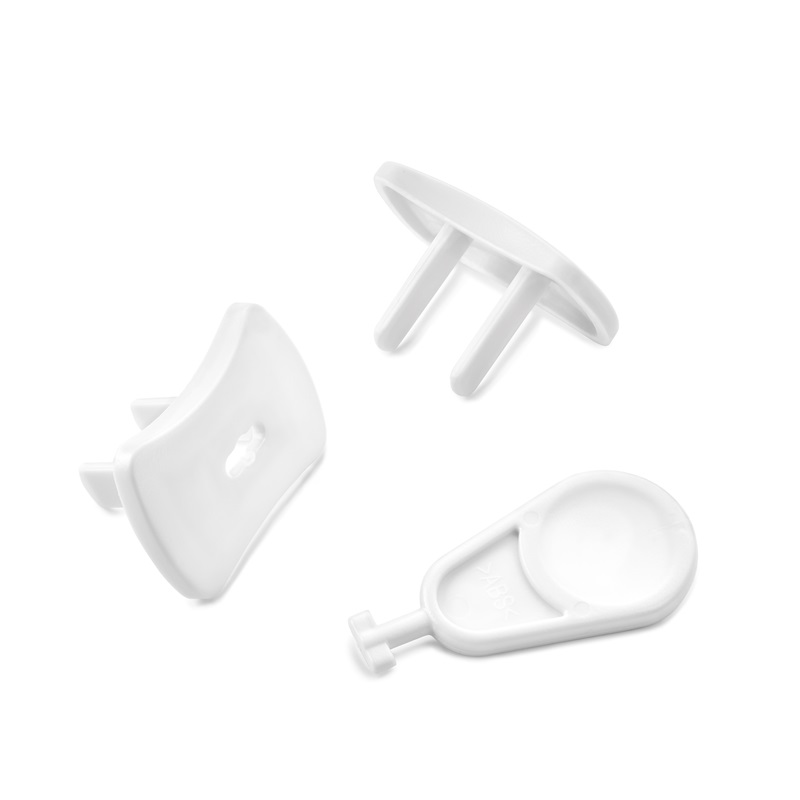 Description
Snap-on plug socket guard: prevents children from inserting their fingers or objects into the plug socket.
Properties
This guard prevents the child from inserting objects or their fingers into the plug socket.
The guard comes with a small key that facilitates the removal of the plug guard.
Specially designed for A-type plug sockets, which are used in Central and South American countries.
Fixation
Product measures (height x width x depth)

23x36x22 mm.
Logistic data
Applications
Electrical accidents with plug sockets are also avoided by using it.
Installation
Place the guard over the plug socket and press down on it firmly until it is positioned correctly.
To remove it, insert the key into the guard slot. By turning and levering the key, you will be able to easily remove the guard from the plug socket.