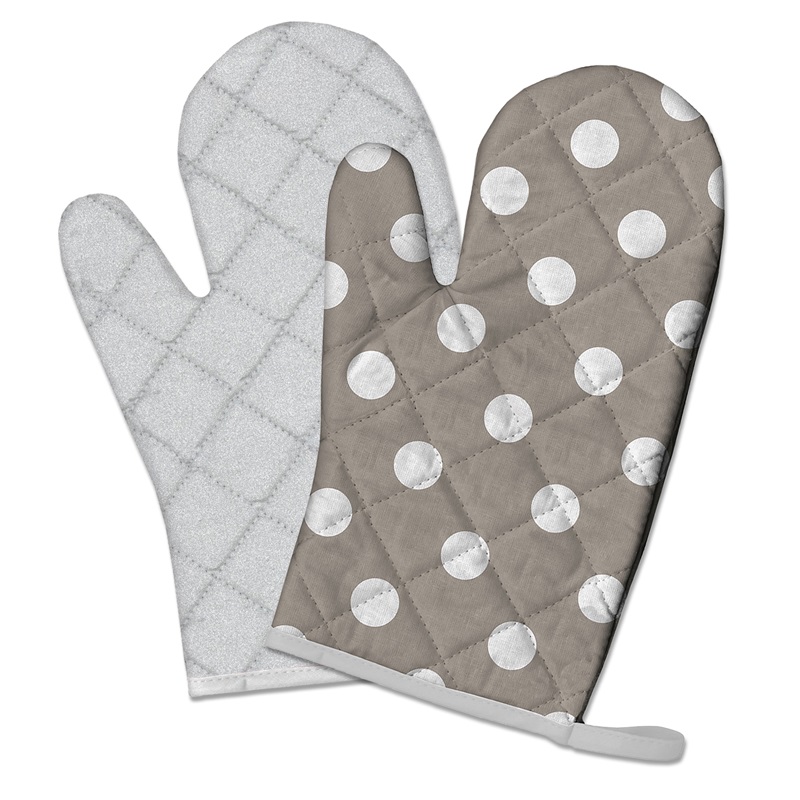 Polka dots

leaves
Description
Kitchen oven mitts, 30 x 18 cm, made of 100% printed cotton fabric with self-extinguishing material. Perfect for preventing burning when removing recipients from the stove or the oven.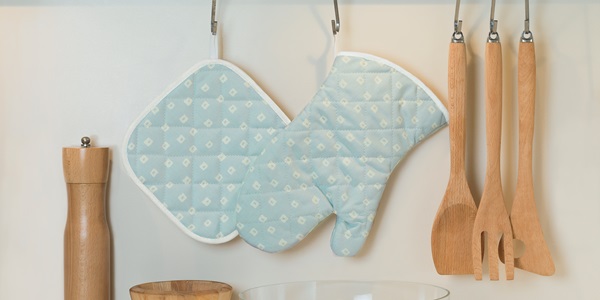 Properties
100% printed cotton fabric.
Includes cotton and polyester padding.
Self-extinguishing material.
NWF (non-woven fabric) inner lining.
Set of 2 units
Conforms to the new 2016/425 European Regulation, which has recently come into force, regarding personal protective equipment (PPE), for which it has been subjected to demanding tests and laboratory trials, and therefore includes the CE mark which is now mandatory for distribution and marketing in EU countries.
Fixation
Product measures (height x width x depth)

300x180x15 mm.
Logistic data
Applications
Handle very hot food recipients without suffering burns.
Tips and tricks
Care: Can be machine-washed at a maximum 30º, cannot be tumble-dried, cannot be bleached and cannot be dry-cleaned.