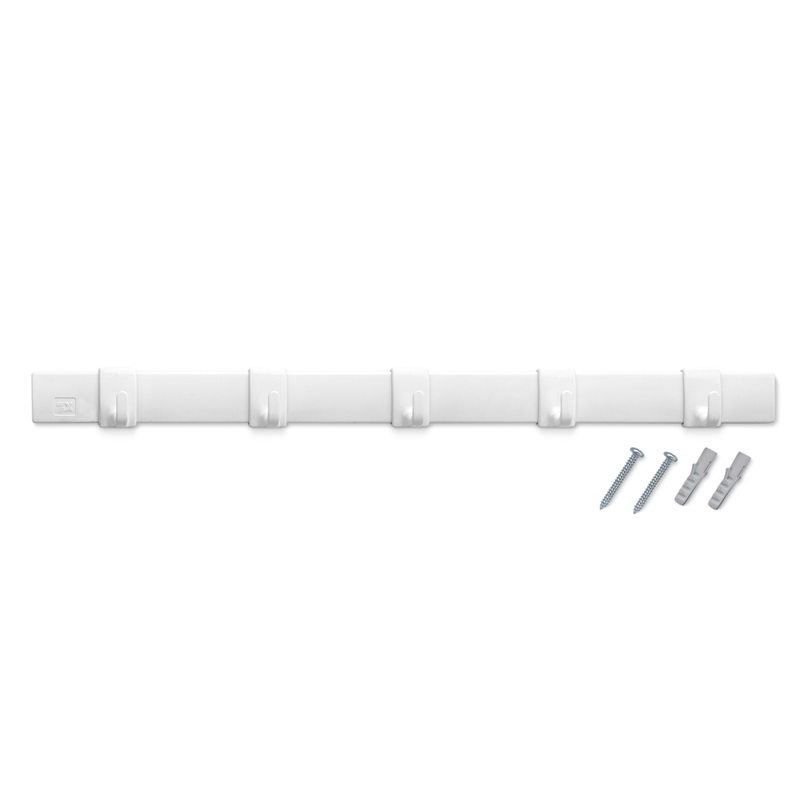 Description
Peg with five mobile hooks.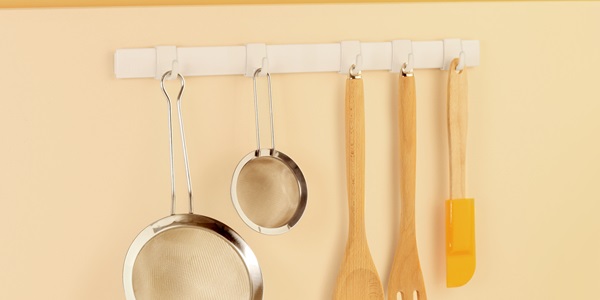 Properties
Rack with mobile hooks.
Fixation with Ø5 mm screws (included) that remain concealed after installation.
Maximum weight supported per hook: 0.5 kg.
Fixation
Product measures (height x width x depth)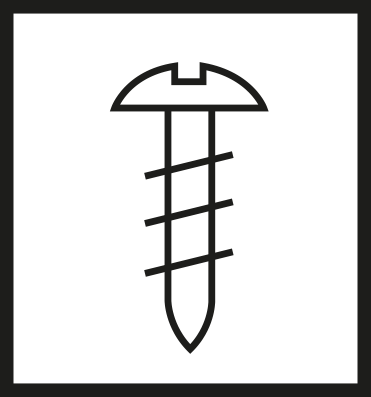 28x350x25 mm.
Logistic data
Applications
Suitable for kitchens or work spaces. Ideal for organising small objects or textiles.
Installation
Note the location of the screw housing on the back of the rack. Mark the position of the first hole on the surface where the rack will be fixed.
The two screws shall be separated by 22 cm.
Mark the position of the second screw. Drill with a 6 mm bit.
Insert the fixing plugs. Insert the screws and screw them in. Leave a 2 mm gap between the base of the screw head and the wall so that the rack can be fitted.
Fix the rack by fitting the rear holes onto the screws.