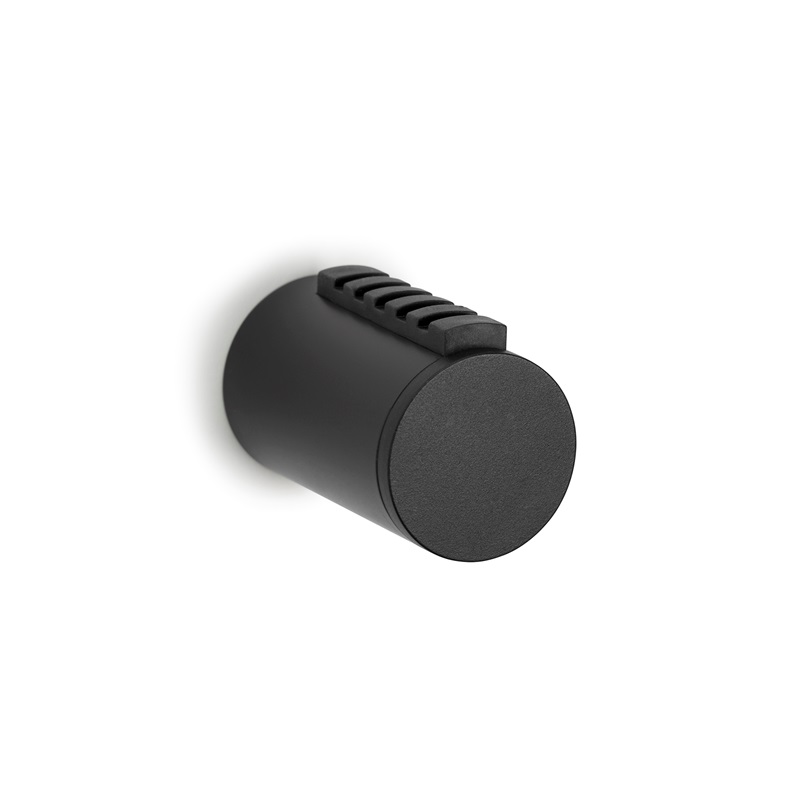 matt black

white

matt chrome

matt gold
Description
Cylindrical hanger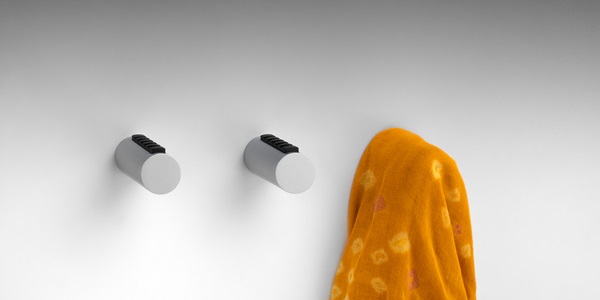 Properties
Cylindrical hanger with non-slip piece for better gripping of clothing.
The non-slip rubber offers a series of indentations that enable the placing of clothing hangers easily.
Screw fixation (included), which remains concealed thanks to its elegant design.
Incorporates pre-fixing adhesive to facilitate assembly.
Maximum weight supported: 5 kg.
Fixation
Product measures (height x width x depth)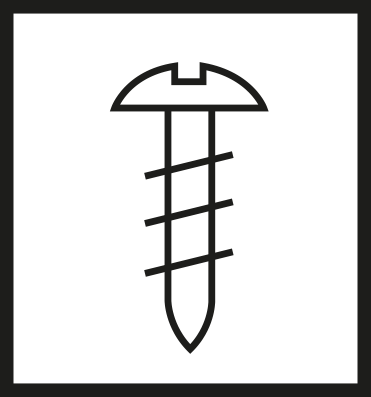 34x31x52 mm.
Logistic data
Applications
Suitable for halls, bedrooms or any other rooms. Ideal for hanging any type of garment or accessories.
Installation
Using a screwdriver, remove the knob's front cover.
Use a pencil to mark the desired spot through the hanger. Remove it.
Drill the surface with a 6 mm bit and place the fixing plug.
To prevent the hanger from turning when screwing it in, remove the protective paper from the adhesive on the base.
Pass the screw through the inner part of the hanger and into the fixing plug to fix the hanger in the selected position.
Watch out for the right positioning.
Screw the hanger in preventing it from turning.
Place the front cover again.