Draft buster seals for doors and windows
Silicone draft buster seals
Description
7 x 9 mm x 6 m self-adhesive universal silicone draft buster seal. Omega profile for gaps of 1 to 7 mm in doors and windows.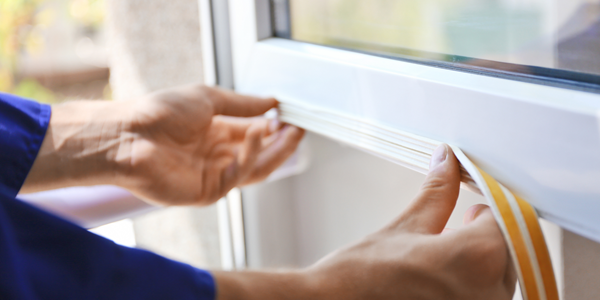 Properties
Insulating from heat and cold, unbeatable thermal protection and great energy savings are achieved.
Technical characteristics
Silicone weather strips with special properties because they are made from one of the noblest materials.
It retains its excellent mechanical properties at extreme temperatures (from -100ºC to +250ºC).
Long service life (more than 10 years).
It maintains its properties over time.
Under compression, it always returns to its initial shape.
Wide range of applications: universal weather strip for 1 to 7 mm gaps.
High weather resistance (UV ozone).
It repels water.
Self-adhesive.
Applications
Insulate from the cold in winter and the heat in summer, creating a comfortable climate and atmosphere at home.
Energy savings in heating and air conditioning systems.
Installation
Clean the surface on which you are going to install the draft buster seal, and be persistent on the spaces where dust may remain (such as the corners).
Separate the two profiles of the weather strip, peel off the protective paper and start the installation from top to bottom, starting from one of the two sides of the window.
Cut off the excess and press the piece for a few seconds so that it adheres well.
Join the upper strip with trimmed edges, then continue to glue the weather strip over the rest of the frame.
Do not stretch the weather strip during installation to prevent it from later contraction.
Tips and tricks
VERY IMPORTANT: take special care when peeling off the protective paper from the adhesive. As this is a product made of silicone, the adhesive does not adhere excessively to this material, although it is sufficient for the use for which the product is intended. It is advisable to use the tip of a cutter to correctly separate the paper from the adhesive and to avoid unintentionally taking off the adhesive itself.
Measures
| PROFILE | MODEL | LENGTH | Fixation | COLORS |
| --- | --- | --- | --- | --- |
| | MOD. 2110 | 6m. | Adhesive | |