Draft buster seals for doors and windows
Rubber draft buster seals
Description
Rubber self-adhesive draft buster seal. K profile (for gaps of 2 to 3.5 mm), P profile (for gaps of 3 to 5 mm) and D profile (for gaps of 3 to 7 mm) for doors and windows.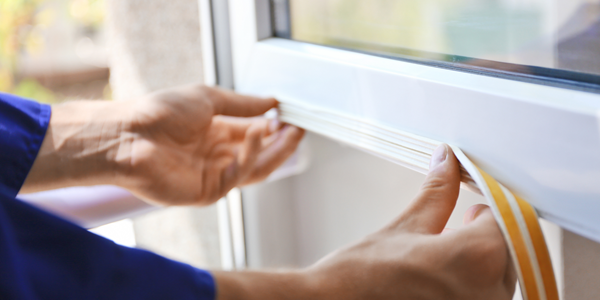 Properties
Inofix draft buster seals, which insulate from heat and cold, provide unbeatable thermal protection and great energy savings.
Available in the following profiles: K profile (for gaps of 2 to 3.5 mm), P profile (for gaps of 3 to 5 mm), D profile (for gaps of 3 to 7 mm)
Technical characteristics
Draft buster seals made of EPDM, a rubber-polymer with exceptional insulating properties. EPDM is weather resistant and windproof. It does not crack. It retains its elasticity and shape after long periods of use.
It does not absorb water because the cells that make up this type of rubber are closed.
Suitable for extreme temperatures: -50ºC to +70ºC. Long life: 7 to 9 years.
Self-adhesive.
Applications
Insulate from the cold in winter and the heat in summer, creating a comfortable climate and atmosphere at home.
Energy savings in heating and air conditioning systems.
Installation
Clean the surface on which the draft buster seal is to be installed, insisting on any spaces where dust may remain (such as corners). Separate the two profiles of the draft buster seal, remove the protective paper and start the installation from top to bottom, beginning on one of the two sides of the window. Cut the excess and press the piece down for a few seconds to ensure it adheres properly. Join the upper strip with trimmed edges, then continue to stick the draft buster seal onto the rest of the frame. It is recommended not to stretch the draft buster seal during installation to prevent it from later contraction.
Tips and tricks
Remove the protective tape from the adhesive as the draft buster seal is being installed.
Measures
| PROFILE | MODEL | LENGTH | Fixation | COLORS |
| --- | --- | --- | --- | --- |
| | MOD. 2115 | 6m. | Adhesive | |
| | MOD. 2116 | 6m. | Adhesive | |
| | MOD. 2119 | 6m. | Adhesive | |