Furniture feet and knobs
1050
black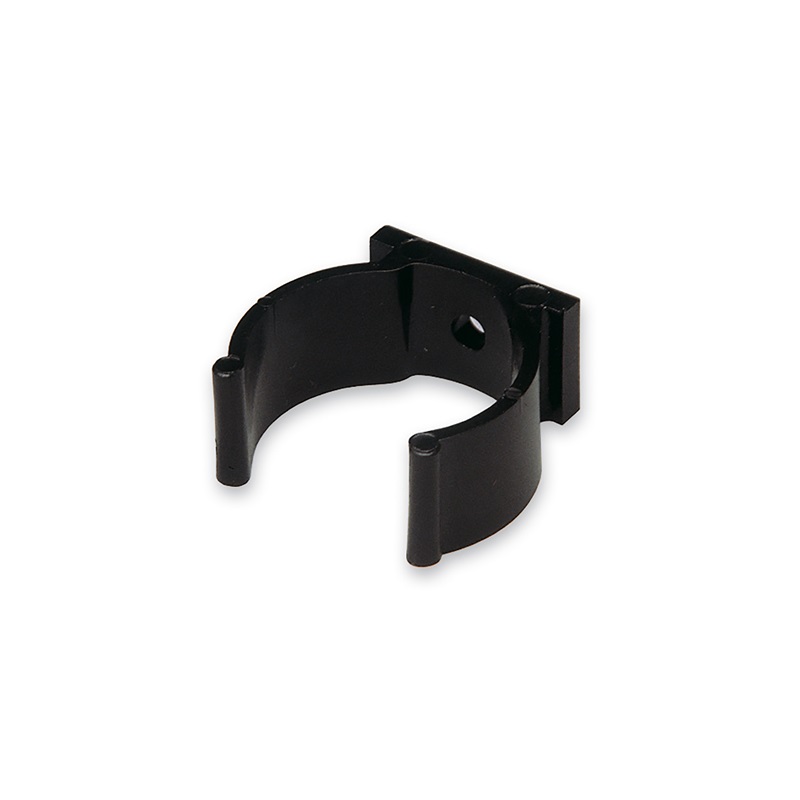 Description
Special clamp to fix and hold a socle to a piece of furniture, for Ø22-25 mm hoses. Generally used for socles in kitchen furniture.
Properties
Plastic clamp.
For Ø22-25 mm hose.
Socle with screw fixation (screws not included) and clamp with snap-on fixation.
Fixation
Product measures (height x width x depth)

16x33x34 mm.
Logistic data
Applications
Fixes and holds the socle against the piece of furniture to prevent the legs from being seen, so that everything is more visually integrated.
Installation
Place the socle clamp in the desired position.
Use a pencil to mark where to drill by passing it through the screw opening in the piece.
With a 4.5 mm drill bit, make a hole at the designated point.
Place a washer and screw to fix the base of the clamp to the socle.
Press the clamp onto the furniture leg.
Tips and tricks
Place more than one socle clamp per leg for better grip performance.