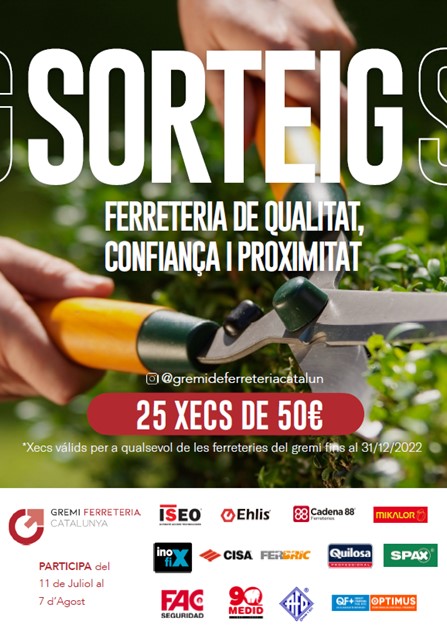 Campaign 25 gift vouchers Gremi Ferreteria Cataluña
As in every edition, Inofix is one of the sponsors of the Gremi de Ferreteria de Catalunya campaign to promote purchases at participating hardware stores (retailers, DIY and industrial supply) with the raffle of 25 vouchers of € 50.
The starting date will be July 11 and will end on August 7.
The last campaign reached more than 150,000 people, with interaction of more than 10,200 users (comments, likes, shares) and 4,134 participants through Facebook and Instagram.
For more information:
https://www.facebook.com/gremiferreteriacatalunya/