Description
Metal cable cover (1 m) with 7.3x56 mm flap.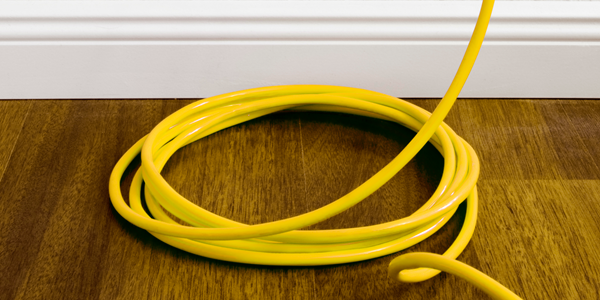 Properties
Made of stainless steel or brass.
Long-lasting quality material.
Resistant (up to 100 kg for stainless steel and up to 150 kg for brass).
Flap 7.3x56 mm.
Adhesive or screw-in covers available.
Applications
Conceal and/or protect electrical wiring.
Installation
Clean the surface on which the cable cover is to be fitted. It is recommended to focus mainly on areas where dust may remain.
Ensure the cable cover is correctly aligned before placing the adhesive, especially on ceramic pavements if it is to be placed between two tiles. If the cable cover is longer than the required size, draw a line across the cover to mark the correct measurement and cut along this line with a small hacksaw for metal cutting.
If the cable cover needs to be fitted between two pavement tiles positioned at different heights and separated by a door, ensure that the door can be used normally once the cable cover is fitted and that there is no rubbing between the door and the cable cover.
After the cable cover is fitted, the door will need to be lowered slightly if the cable cover interferes in its opening path.
Adhesive bonding: peel off the protective paper from the adhesive. Then, place the cable cover in the required position, before pressing down on it to ensure that the adhesive is well bonded to the cable cover.
Screw fixation: Place the plugs and screw the cable cover into the required position.
Measures
| PROFILE | MODEL | LENGTH | Fixation | COLORS |
| --- | --- | --- | --- | --- |
| | MOD. 2130 | 1 m. | Adhesive | |
| | MOD. 3130 | 1 m. | With screws | |