Cable duct accessories
Joints for cable duct (35x16 mm)
Description
Joints for cable ducts (35x16 mm) to achieve a more integrated and aesthetically pleasing visual finish.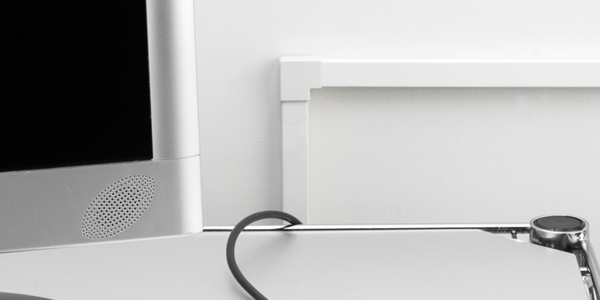 Properties
Joint for cable duct (30 x 11.5 mm).
LTR-compliant components for electrical conduit.
Complies with UNE-EN-50085-1, directives 73/23 CEE - 93/68 CEE and RoHS.
Operating temperature -5 ºC, + 60 ºC.
IPXX5 wear and tear protection (cable duct base+cover).
Applications
Perfect finish for electrical wiring installations.
Installation
Place the accessory in the required location and press it firmly into place.
Tips and tricks
Cable duct can be painted in the same colour as the wall so that the installation is fully integrated with the aesthetics of the surface.
Measures
| PROFILE | MODEL | COLORS |
| --- | --- | --- |
| | MOD. 3630 | |
| | MOD. 3631 | |
| | MOD. 3632 | |
| | MOD. 3633 | |
| | MOD. 3634 | |
| | MOD. 3635 | |