Ventilation grilles
Shunt grille 260x132 mm, with fly screen
Description
Ventilation grille for shunt ducts with anti-insect mesh. It can be removed to fit the grille with or without the anti-insect mesh. 54 cm² Ventilation area (84 cm² without fly screen). Screw fixation (screws not included).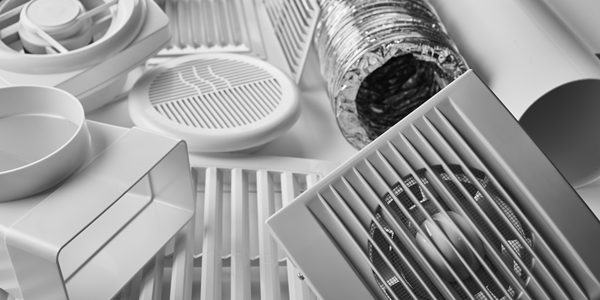 Properties
Plastic rectangular grille, 260x132 mm.
Dimensions: Exterior 260 x 132 mm / Embedded Area 230 x 100 mm.
Embedded grille.
with removable anti-insect mesh.
Material classified as non-combustible/fireproof (M0 according to UNE 23-723-80).
Air passageway, 54 cm² (84 cm² without fly screen) (engraved onto the grille according to UNE 60670-6-2014).
Installation
With fly screen.
Turn the grille over and look on the back of the frame for the circular marks where the screws need to go.
Use a bit to drill the holes required to ensure the secure fitting of the grille (a minimum of 4 holes, those at the top and bottom ends of each side).
Place the plugs in the correct position and screw them in.
Without fly screen.
Turn the grille over and remove the anti-insect mesh.
Follow the same procedure for the remainder of the fitting, as explained in fitting with fly screen.
Tips and tricks
Remove and clean regularly to ensure good air flow. Silicone can also be placed inside the grille to make it more aesthetically pleasing. However, choosing to remove it will prove more expensive.
Measures
| MODEL | TYPE | Fixation | COLORS |
| --- | --- | --- | --- |
| MOD. 1262 | For shunt ducts | Recessed | |