Ventilation grilles
Aluminium grille 150x150 mm
Description
Aluminium grille of 150 x 150 mm, with a ventilation area of 75 cm2.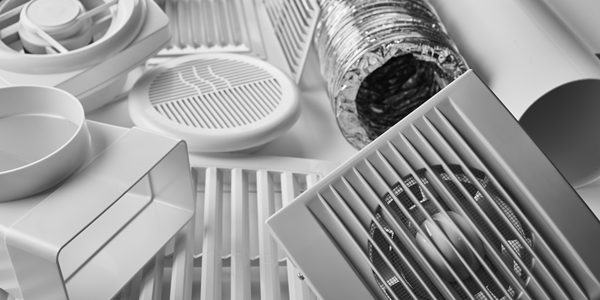 Properties
Square grille of 150x150mm in aluminium.
Material classified as non-combustible/fireproof (M0 according to UNE 23-723-80).
Airflow of 75cm2 (engraved onto the grille according to UNE 60670-6-2014) / airflow of 35cm2 for the frame and fly screen.
Types available: With or without fly screen / with frame and fly screen.
Available fixation options: Self-adhesive (rubber adhesive suitable for regular and solid surfaces) or with screws (not included).
Installation
Adhesive bonding
Wipe the surface clean with a cloth and alcohol.
Check that the grille is straight and aligned.
Peel off the protective paper from the adhesive, place the grille on the desired location and press down hard.
Screw fixation
Check that the grille is straight and aligned.
Mark the holes with a pencil.
Make the holes with a bit.
Place the plugs and screw them onto the grille.
Tips and tricks
Clean regularly to ensure good air flow.
Measures
| MODEL | TYPE | THICKNESS | Fixation | COLORS |
| --- | --- | --- | --- | --- |
| MOD. 1253 | Without fly screen | 0,8mm | With screws | |
| MOD. 1270 | Without fly screen | 0,8mm | Adhesive | |
| MOD. 1265 | Without fly screen | 0,6mm | With screws | |
| MOD. 1259 | With frame and fly screen | 0,8mm | With screws | |
| MOD. 1275 | With fly screen | 0,8mm | With screws | |