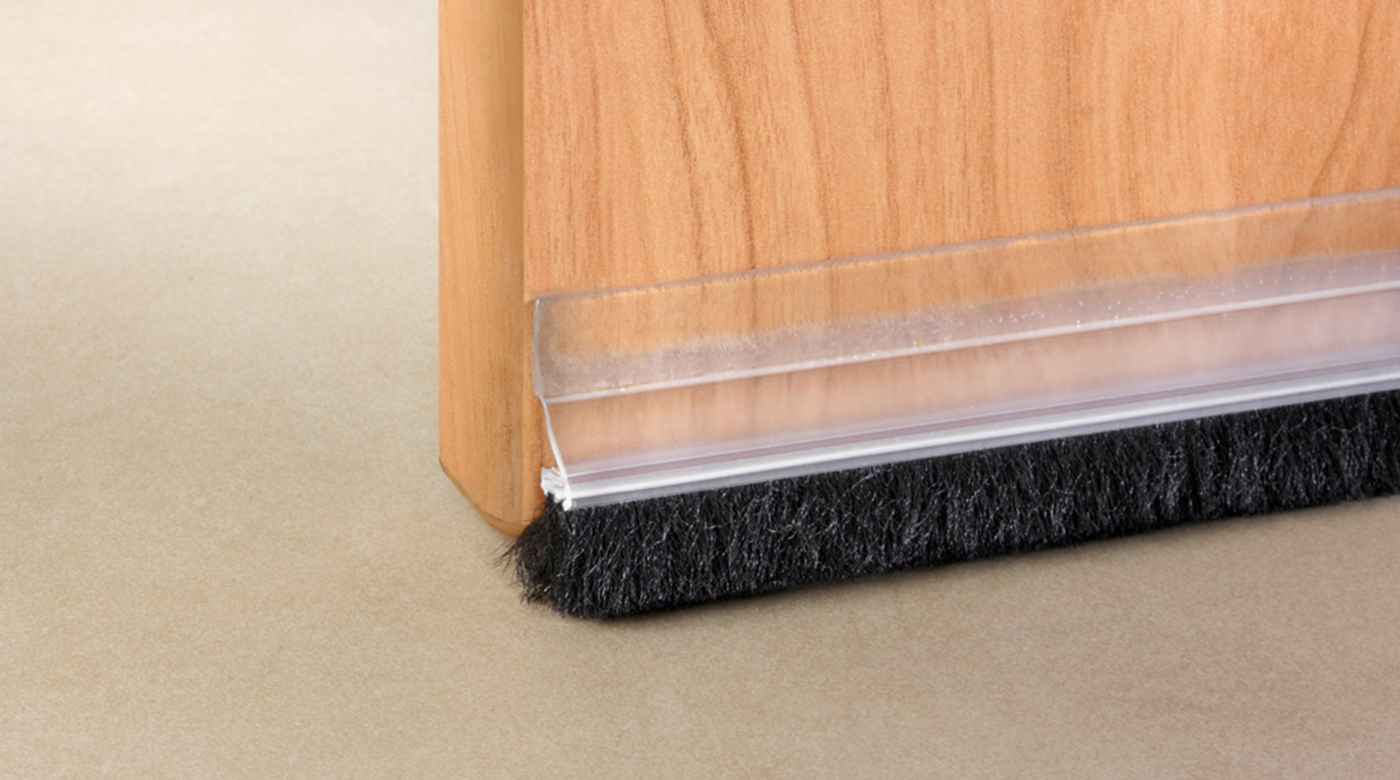 How to install draft buster seals on doors and windows
What is the barrier between heat and cold? In order to improve the thermal insulation of a home and to maintain a comfortable environment, it is advisable to install draft buster seals on doors and windows. This is a very quick and economical solution, which will help us to stay cool in summer and warm in winter. Having well insulated temperature leakage points will also save money on heating and air conditioning bills. Having the home well insulated in this respect can mean energy savings of up to 30%.
It should be noted that draft buster seals on doors and windows also provide excellent insulation against wind and noise, as well as water and dust from the outside, and are also widely used as a barrier against insects.

We have two great types of draft buster seals:

1. Draft buster seals for doors and windows
These are installed on the inner frame of doors and windows, are very easy to install as they are adhesive and can be easily cut with scissors. They are available in rubber or silicone:

Rubber draft buster seals
provide good resistance to UV light and ozone, and are highly weather-resistant. Different profiles are available to cover different degrees of separation, and depending on the model they cover from 2 to 3.5 mm, from 3 to 5 mm or from 3 to 7 mm. They have a lifespan of about 5 years.

Silicone draft buster seals
provide great resistance to UV light and ozone, are highly weather-resistant, and maintain excellent elasticity in extreme temperatures. The material has high degree of air-tightness and is very flexible, meaning a single profile can adapt to multiple gap sizes, covering from 1 to 7 mm of difference. They have a lifespan of 10 years.

2. Draft buster seals
are installed in the lower part of the door, and are designed to be placed on the inside of the house to fill the gap between the base of the door and the floor. Available in standard door width (82 cm) or in larger format (100 cm), they can be supplied with a brush, PVC, felt or foam strip:

Draft buster seal with brush:
The dense bottom brush acts as a barrier against external elements, providing effective sealing, even on coarse and unlevelled floors, and is a model with a long lifespan.

Bottom door seals with PVC strip:
Very flexible and easy to install, they provide excellent sealing against external elements. Once installed, they integrate visually with the door. They remain clean after a long period of use, and are designed for smooth and level floors.

Felt bottom door seals:
Act as a highly silent insulator and protection element. Designed for smooth and level floors.

Foam draft buster seals:
Made of high density polyethylene with polyester textile coating for smoother sliding, they cover unevenness between floor and door of up to 2.2 cm. They do not require adhesive or screws for installation, they are placed by sliding them under the door; they can be easily cut with scissors to fit the width of the door.