Grip tapes and adhesives
2009
black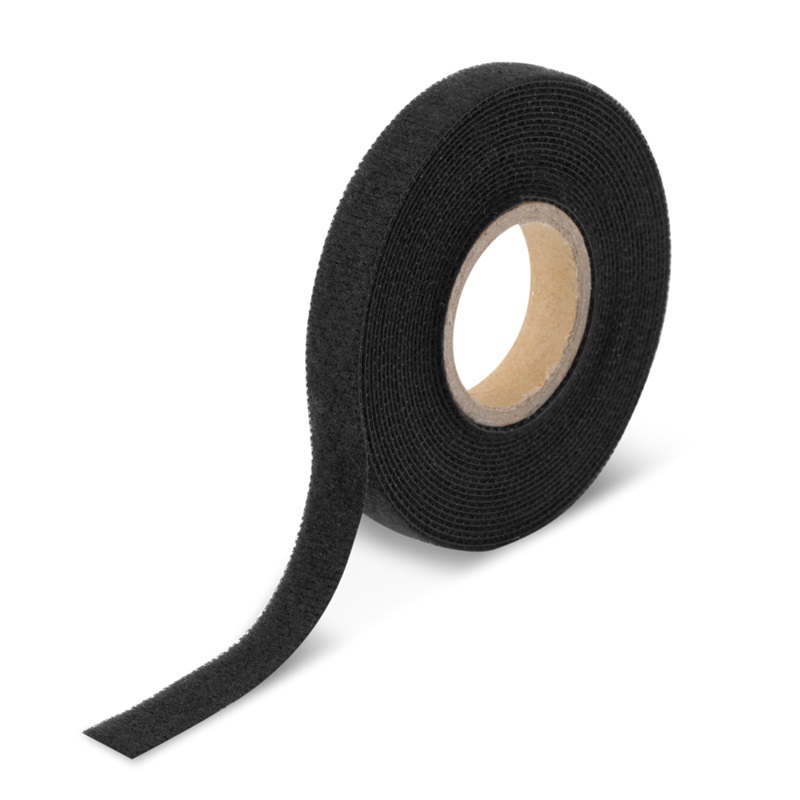 black

green
Description
Properties
Reusable self-adhesive tape.
Multipurpose.
Fixation
Product measures (height x width x depth)

9x3000x1 mm.
Logistic data
Applications
Organisation of bundles of wires and other objects.
Installation
Cut the required amount of tape to be used.
Roll it up with the object to be organised, leaving the tape affixed with two opposite sides to achieve the adhesive effect.
Reusable, can be unwound and ready to use again.
Tips and tricks
To organise more than one bundle of wires, the black and green tapes can be alternated, to divide them by type.
The green finish tape is recommended for applications in plants and gardening as it is blends in better with the surroundings.
Indoor and outdoor use.